Removing user from Organization
After logging into https://new.cloudferro.com/ press Sub-accounts button on the left bar menu to check list of members of your Organization.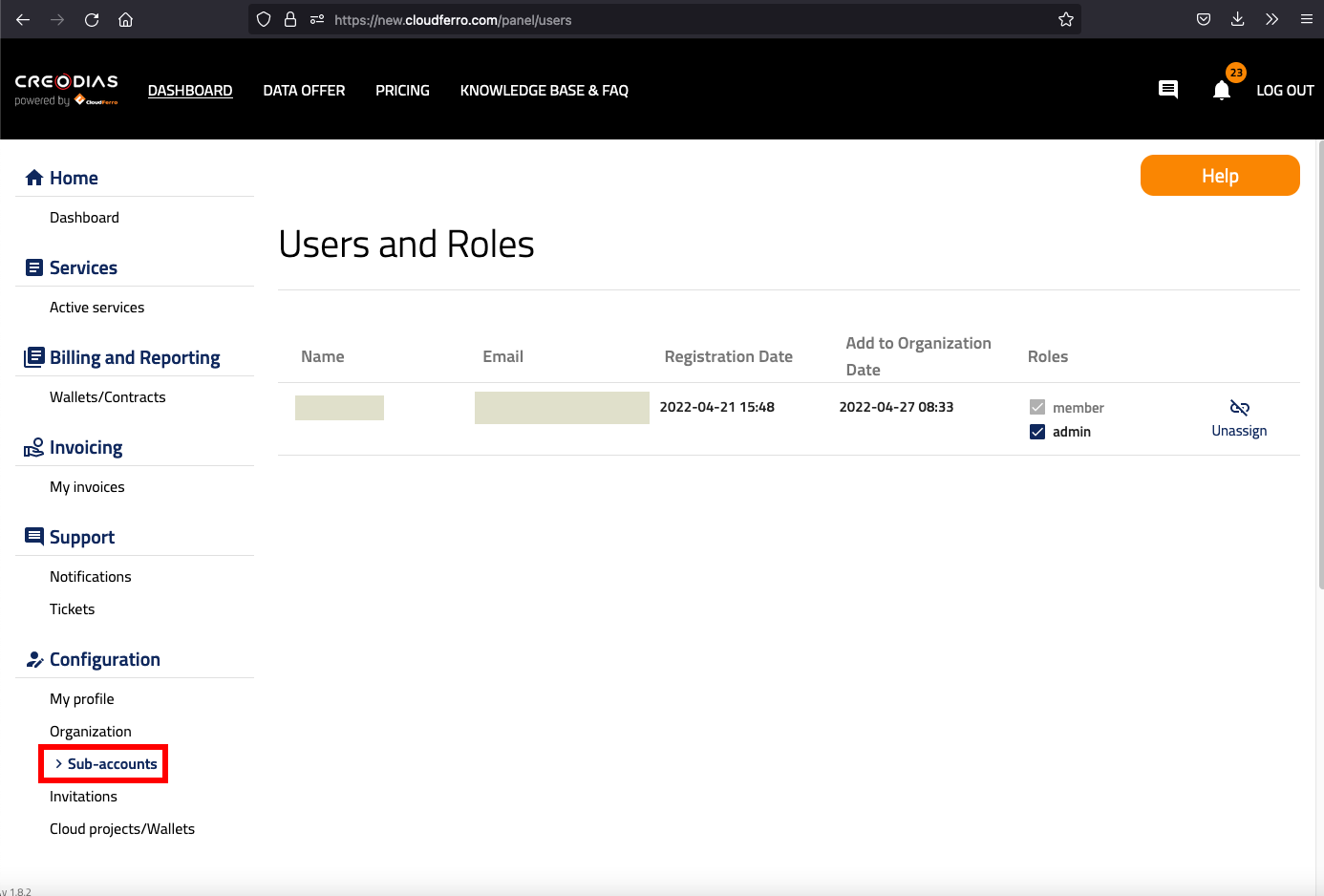 Select user that you want to be removed and press Unassign button on the right side and after that press Confirm button.
User will have received notification about removing from your Organization.