Introducing the new CREODIAS 2.0 portal and important changes for the user
We are pleased to announce that we have officially launched our new portal CREODIAS 2.0, https://www.creodias.eu.
CREODIAS 2.0 - WHAT'S NEW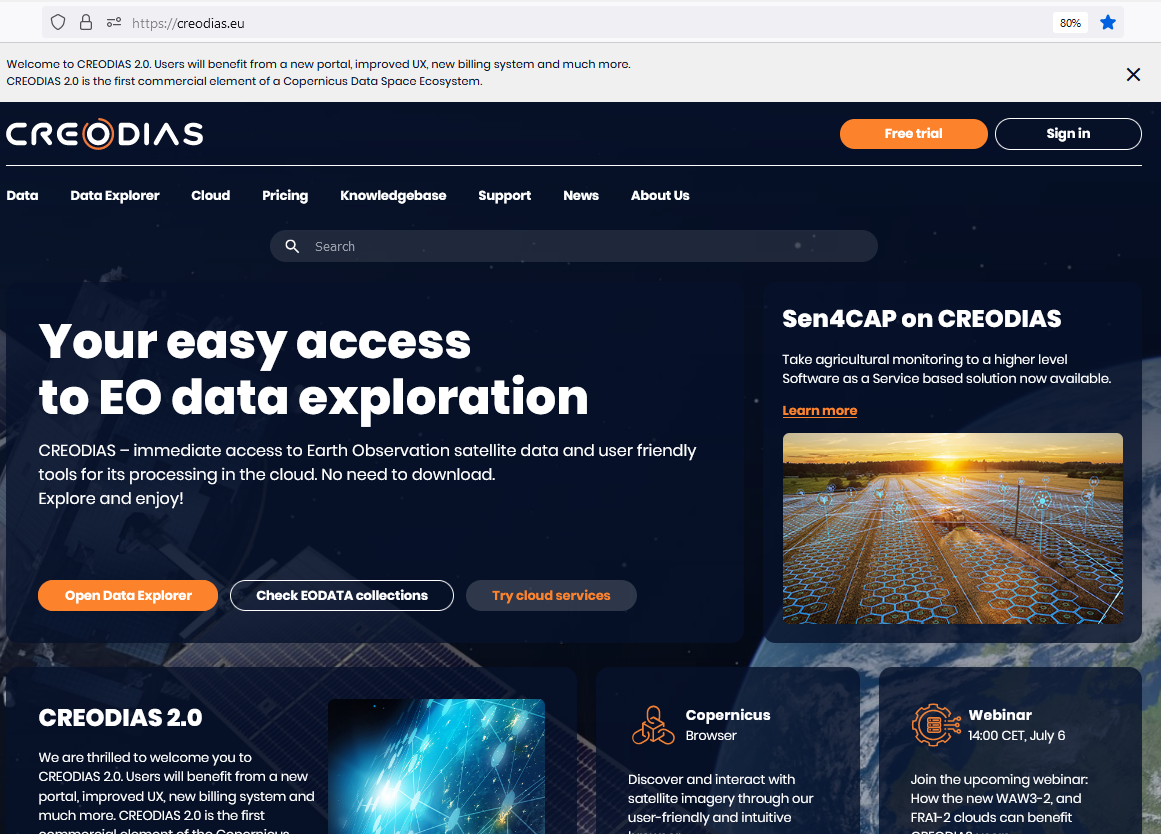 CREODIAS 2.0 is the first commercial element of the Copernicus Data Space Ecosystem thus provides commercial services oferred by the entire Copernicus Data Space Ecosystem consortium team consisting of: T-Systems as a leader, CloudFerro, Sinergise, VITO, DLR, ACRI-ST, and RHEA.
The new platform brings a number of benefits. Here are some of the advantages of the recent changes:
The new portal has a modern and user-friendly interface, making it easier to navigate and access the information you need.

We have introduced new features and functionality to improve interactions with our services. You can now enjoy a smoother and more efficient browsing experience.

With the migration, we have expanded our content offering, providing a wider range of valuable resources, articles and services tailored to your needs.

The new portal has been optimised for speed and performance.
If you have any questions, concerns or suggestions about the new portal, please do not hesitate to contact our customer service team.
We hope you enjoy the improvements.
Best regards,
Creodias Support Team